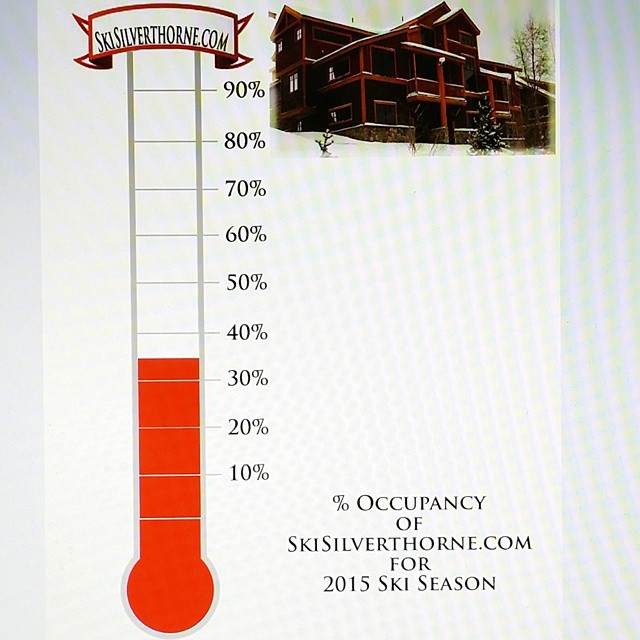 Here's to a happy 2015 Ski Season!
SkiSilverthorne.com is already 35% occupied for the 2015 ski season. If you plan on a ski vacation this year give me a call at 318-272-0951 so I can get you signed up!
This morning I was taking a look at the occupancy of both lodges 30A and 40D for the 2015 Ski Season. Between the two lodges we have 180 days of ski season available with the assumptinon that Jan, Feb, Mar are the primary months that people like to go snow skiing. As of today 35% of those days are booked between both of the lodges. This is the highest pre-booking occupancy we have ever had this early in the game. With this in mind I decided that it was appropriate to let all of our past guest know so you could get your booking firmed up. As you may already know, it\'s the repeat business that we like so much at our lodges. Thank you so much for your interest in Ski Silverthorne, and we\'d love to see you here in the 2015 ski season!
If you prefer to book online I do have a reservation calendar on the VRBO website:
Ski Silverthorne Lodge 30A on VRBO
Ski Silverthorne Lodge 40D on VRBO